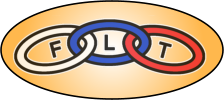 Independent Order Of Odd Fellows Lodge Directory
Founded in 1819 the Independent Order Of Odd Fellows has more than 3000 lodges and is one of the world's oldest and largest fraternal orders. The IOOF Lodge Directory contains listings for all our lodges. Each lodge is responsible for keeping their listing accurate and current. This is easily done using the Update Form which is linked in the top navigation on each page. We hope you find our directory informative and easy to use.
Click the Map Points - Click Home to Reset
This map has just been added and is a new feature of our website. Our new map does not yet contain all the lodges in our directory. As we update each IOOF Lodge Directory listing the lodge will be added to the map. To make sure your lodge gets added to the map simply update your lodge information using the Update Form in the main navigation found on each page and your lodge will automatically be added to the map! Update your lodge listings now.
genealogy
Are you looking for family members or history? Maybe are you embarked on genealogy research and looking for records?
Click Here For Information
personal items
Trying to find information about a family member's inherited IOOF jewels, rings, pins, or other IOOF items or regalia?
Click Here For Information
information
If you would like more information about the Independent Order of Odd Fellows, please visit the Sovereign Grand Lodge Website.
Click Here For More Information